The principles and philosophies that guide our work and lifestyle led us to practice organic agriculture right from the start.
A wine is defined as organic when it comes from organic grapes, when it is grown in the vineyards without the use of synthetic chemicals and when winemaking in the cellar takes place with a limited use of sulphites (10 mg / lt) and using certified organic oenological products.
For fertilisation, we only use products of organic origin that stimulate high quality production and improve the precious Soil/Plant/Climate ratio. This ratio represents the necessary balance to produce a healthy vine, which in turn produces high quality, balanced and rich grapes. This is what make our wines recognisable and unique. We carry out all checks for parasites and weeds with the utmost respect for the environment around our vines.
We guarantee environmental sustainability in order to deliver a product that respects nature and that represents a healthy and integral part of the land that we love so much.
We believe that this is the future for winemaking. Organic wine has an undisputed ethical value, in terms of health benefits for the consumer and of limited impact on the environment and the surrounding ecosystem. This is wine made from sustainability and respecting the world around us.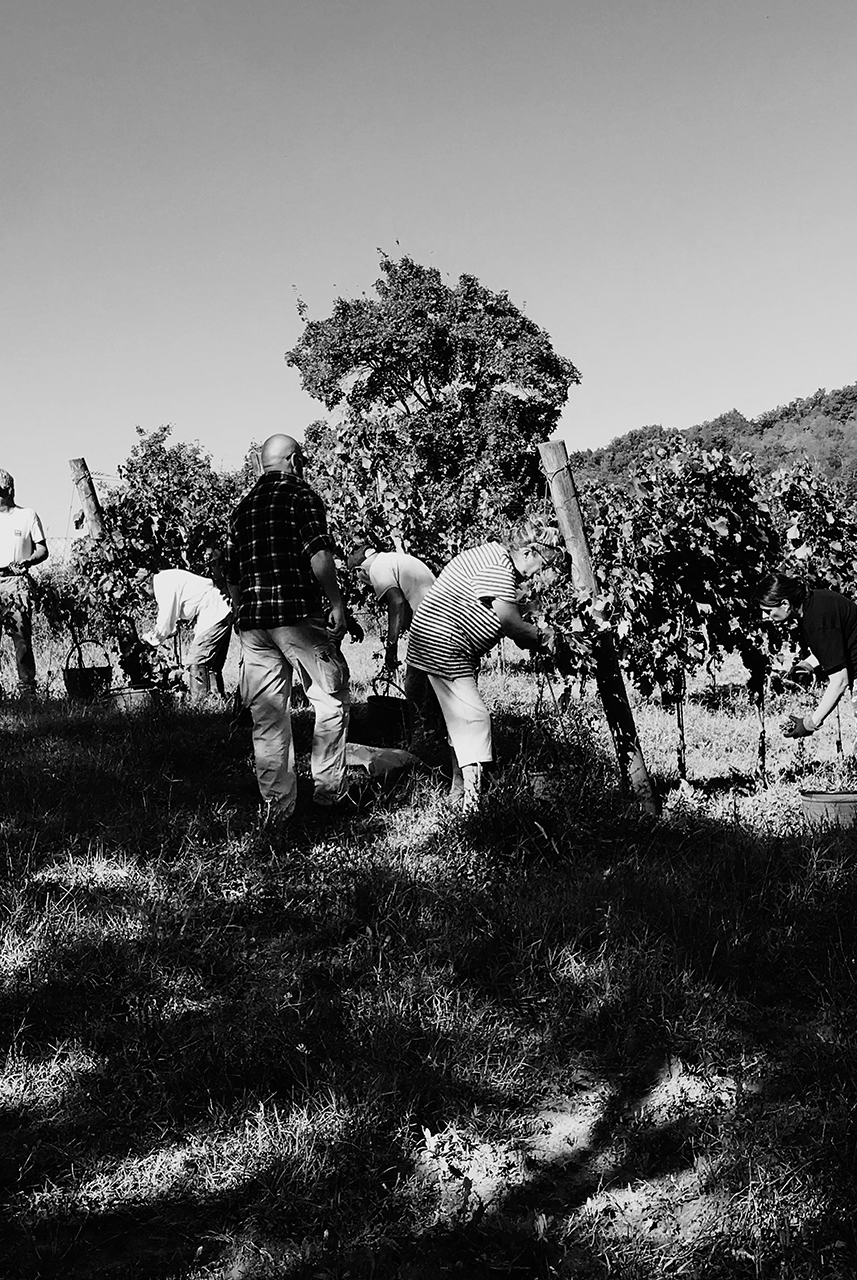 Chianti DOCG Biologico "Il Borgo" – Riserva 2015
This wine was both from the Ancient SERGioveto, with an austere vocation, the son of progressive and rustic knowledge. The elegance of the tasty, fruity notes combine with the evolved scents awarded to the generous Sangioveto over time. A glass for extreme and luxurious pleasure.
Rosso Toscano IGT Biologico "L'imprevedibile 2015"
A warm sensation, with a heady and intense aroma of the ripe black cherry that flows into mocha. A magnificent perception of abundance in the voluminous, tannic acidity. Passion, power and sweetness from the land of Tuscany. Excellent when combined with bitter chocolate and strong desserts.